So…What are You Going to do With That?
CALS intern Emily Morrison reflects on her time in English 111: "Possibilities of English," a Penn State course that provides students with the opportunity to learn about how they can use their English degrees to satisfy their career goals, whatever those goals entail.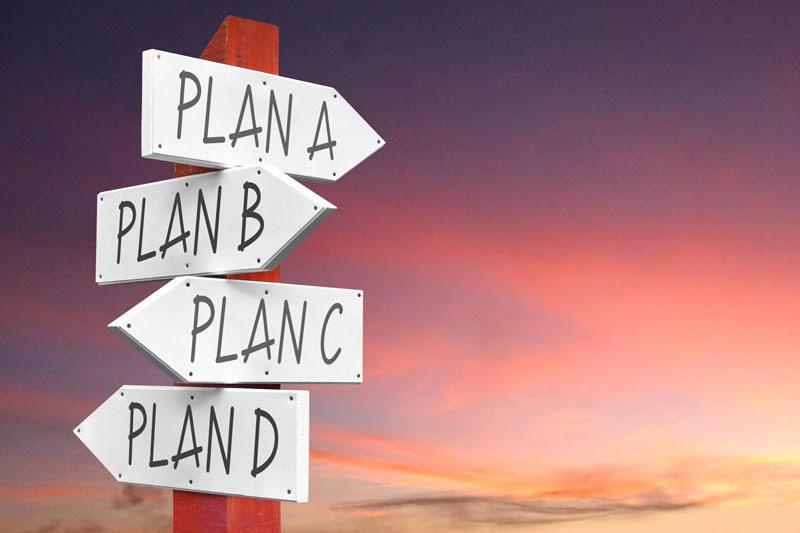 Ask any English major what people most frequently ask them about their career plans, and most of the time, you'll get some form of an eye-roll and a list of questions that usually goes like this:
Oh, so you're going to teach?
And you'll go to law school after college, then?
What are you going to do with that?
Or, my personal favorite:
I guess you're okay with being broke, huh?
As frustrating as these questions may be for someone involved in the major, I would be remiss if I didn't note that for a long time, education, law, and publishing were the three areas in which English majors sought to work. But now, all of that has changed: English majors can be found in every corner of the job market, working in marketing, production, nonprofits, and more. With these increased possibilities also comes the added stress for new college graduates to try and build their careers - that's where Penn State's course "The Possibilities of English" comes in.
The course instructor, CALS Director Sean Goudie, described the elements of the class on the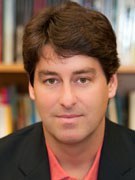 first day: the first lecture would be dedicated to discussing the current job market and the challenges or benefits it may pose to us upon graduation. There would be two classes dedicated to learning about the resources Penn State makes available to English students, and the rest of the lectures would feature alumni speakers who would describe their own career paths and offer us their best advice. On top of all of this, the students would prepare a "Strategic Plan," first reflecting on our past experiences and then combining all of the information in the course with our experience. This plan would help either to guide us through the rest of our Penn State careers or (for the juniors and seniors in the class) to create an attack plan for entering the workforce. The number of career paths available to English majors can be daunting, but Possibilities of English gives students the tools to simmer all of that information down into a list of options that can be tailored to a student's list of skills and desires.
While I left every session thinking, "Wow, I wish I had known about this class as a freshman," there were still benefits to taking the class as a senior. Taylor Uberti, another senior in the class, also assumed that she would attend law school. "When I realized I didn't want to be a lawyer," she told me, "the panic really set in. English 111 helped me see that I could still find a place in the job market without a law degree." The "senior panic," as Taylor described it, is one that ails most students who are on the verge of graduating. Until a post-graduation plan is formulated, networking becomes a part of a senior's ritual, a copy of their resume is always within arm's reach, and the phone numbers of previous summer employers remains in a glass box labeled "break in case of emergency." One piece of encouraging advice that rang through all of the speakers' presentations, however, was that our English degree gives us the ability to communicate our specific skills and interests to potential employers. The exercises in physically writing out our experiences and goals also proved to be vital in helping to practice expressing our own individual narratives - a skill that will be sure to give us an advantage in future job interviews. Two summers ago, I spent a few weeks writing for an online magazine and quit shortly thereafter, and having to write about a work experience I didn't like as opposed to an enjoyable one, I realized, helped me see the value in exploring different types of work environments in order to discern one that I would be most suitable for and thrive in.
Exploring our interests and comparing them to what skills we already have can be quite the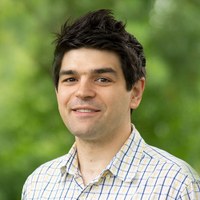 daunting task, especially when trying to consider their importance within the vast context of an entire career. After all, the skills developed as an English major far surpass the ability to conduct literary analysis: an English major develops writing, analytical, problem-solving and communications skills that can be applicable not only to the fields of law, education, and publishing, but also to almost any field that one may be interested in. The job market is increasingly diverse, though the speakers of English 111 helped to illuminate some of the more intricate or specific fields of work that still utilize the critical and communicative skills that come with an English degree. Liam Jackson, the Communications Team Lead for Penn State's Institute for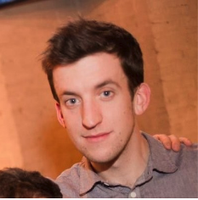 CyberScience, described how he was able to combine both his abilities and his inquisitiveness into his work life. As someone who has worked in a writing position for several scientific departments of the university, Liam has been able to use his skills as a writer and his curiosity for science to build a career around both storytelling and exploration. Matt Powers, a creative director for the late-night talk show Conan, described how he was able to blend his passion for comedy and his strong writing skills to guide his career path. Matt's story was one of the most inspiring of the course, as he is living proof that, with some effort, combining what you're good at with what you like might actually be a reasonable method for pursuing a career.
I came to The Possibilities of English as a first-semester senior who had spent three years muddling her way through the various networking branches of the English Department. I had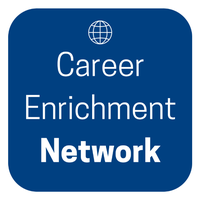 met Dr. Steele Nowlin, the Internship Coordinator for the department, and I had found funding and job databases through the College of the Liberal Arts' Career Enrichment Network and Nittany Lion Careers. Most of my internship and extracurricular experiences at that point had been in nonprofit work. With each of these excellent university resources, however, I felt as though I had discovered them through some stroke of luck, mostly in the form of conversations with classmates and professors. In English 111, though, Dr. Goudie covers every aspect of the undergraduate English experience; from practicing reflective writing to juxtaposing passion and skill with the logistical realities of finding a job, English 111 serves as a funnel through which each student can build their own individual plan tailored to what their interests are.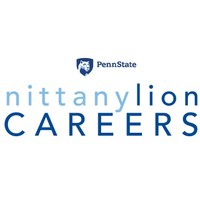 By the end of the class, students are able to answer two important questions: What are your career interests? and What resources do you have to achieve them? In the cosmos that is the job market, English 111 is the telescope that guides students to whatever star they're looking for. The class is most definitely one of the hidden treasures of the English Department and equips students with the confidence to answer those "frequently asked questions" about their majors informatively and assuredly.
Emily Morrison, the 2018-19 CALS Undergraduate Intern, is double majoring in English and Philosophy, with a minor in Italian.