Achievements by CALS Grad Student Award Winners
Justin Mellette has published Peculiar Whiteness: Racial Anxiety and Poor Whites in Southern Literature, 1900-1965 

Justin Mellette, Visiting Lecturer of English at Northeastern University and a former recipient of a CALS Travel Grant, has published Peculiar Whiteness: Racial Anxiety and Poor Whites in Southern Literature, 1900-1965 (University Press of Mississippi, 2021). Peculiar Whiteness engages key issues in contemporary critical race studies, whiteness studies, and Southern studies through discussions of authors including Charles Chesnutt, Thomas Dixon, Sutton Griggs, Erskine Caldwell, Lillian Smith, William Faulkner, and Flannery O'Connor. Congratulations to Justin!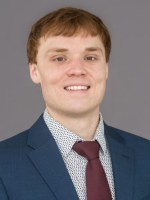 Robert Volpicelli, PSU Alum and Past CALS Fellow, Publishes First Book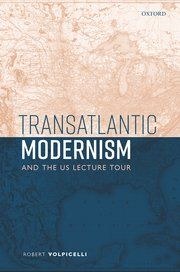 Robert Volpicelli, a PSU Alumnus and CALS Dissertation Fellow -- who now serves as Assistant Professor of English at Randolph-Macon College (VA) -- recently published his first book, Transatlantic Modernism and the US Lecture Tour, with Oxford University Press. Deriving from his dissertation project, Transatlantic Modernism is the first comprehensive study of modernist authors on the US lecture tour, a widespread phenomenon that accounted for many Americans' first encounter with international modernism. Attending to these encounters, the volume reroutes our understanding of modernism away from the magazines and other mass media that have so far characterized its circulation and toward the unique form of cultural distribution that coalesced around the tour. Congratulations, Robert!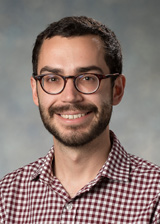 Akash Belsare has accepted a tenure-track job beginning in Fall 2022 at University of Illinois—Springfield, where he will serve as Assistant Professor of English. Akash earned his PhD at Penn State in 2021 and he completed his dissertation--Humanimal Narratives: Genre and Animality in Contemporary Ethnic Literatures--under the direction of Tina Chen while being supported by a CALS Dissertation Support Award. Congratulations to Akash, and to Tina, for this outstanding success on the job market!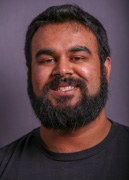 Leland Tabares has accepted a tenure-track position beginning in Fall 2022 at Colorado College, where he will serve as Assistant Professor of Race, Ethnicity, and Migration Studies. Leland earned his PhD in 2018 under the direction of Tina Chen. While completing his dissertation--now his first book project entitled Professionalizing Asian America: Race and Labor in the Twenty-First Century--Leland earned funding support from CALS in the form of a CALS Graduate Research/Training Award. Congratulations to Leland, and to Tina, for this job-market triumph!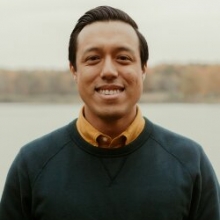 Nathaniel Windon, a former CALS Dissertation Fellow, has accepted a tenure-track position beginning in Fall 2022 at Xavier University, where he will serve as Assistant Professor of English (specializing in pre-1900 American literature). Nate earned his PhD in 2018 under the direction of Christopher Castiglia. In addition to serving as a CALS Dissertation Fellow, Nate was also awarded a CALS Graduate Research/Training Award to support  research for his dissertation, now his first book project, entitled Superannuation: The Making of Old Age in Nineteenth-Century America. Congratulations to Nate, and to Christopher, for this job-market success!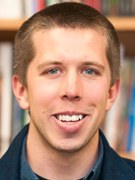 Achievements by Faculty and Grad Students
Cheryl Sterling's edited volume, Transnational Africana Women's Fiction, was published by Routledge in September 2021. Featuring contributions on writers and filmmakers across the African and African diaspora world, this collection explores how "the transnational sphere can serve to highlight voices at the margins of gender and race hierarchies." The totality of work included in this volume focuses on Africana women as "the centers of their own knowledge production and agency," accomplishing in turn an update to the "canon on women in the African and African Diaspora literary sphere" that adds "substantive nuance to diasporic subjectivity." Congratulations to Cheryl for bringing together this significant volume!

Shannon McClellan Brooks, Ray Rosas, & Lauren Barnes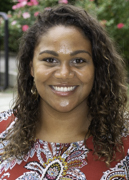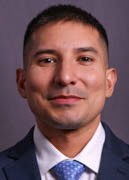 Shannon McClellan Brooks, Ray Rosas, and Lauren Barnes were collectively awarded a Diversity & Inclusion Initiative grant from the Graduate Alliance for Diversity & Inclusion (GADI) in support of their project, "Graduate Community in Conversation: Negotiating the Norms of Academic Writing," a series of writing workshops for graduate students from historically underrepresented backgrounds. Shannon, Ray, and Lauren will oversee the inaugural series of workshops starting in Fall 2022. Congratulations to Shannon, Ray, and Lauren!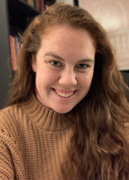 Shirley Moody-Turner, Associate Professor of English and African American Studies, has won the 2022 Stephanie J. Pavouček Shields Faculty Award. Sponsored by the College of the Liberal Arts, this award recognizes tenured faculty members who engage in "professionally oriented service and mentoring on behalf of women at the university." She is the fourth CALS-affiliated faculty member to win this award since 2015. Congratulations to Shirley for achieving this college-wide distinction!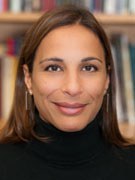 Jack Selzer, Paterno Family Liberal Arts Professor Emeritus of Literature, has won the 2022 Emeritus Distinction Award given by the College of Liberal Arts. This award recognizes an emeritus faculty member who demonstrates excellent work in every dimension of the profession, from research and teaching, to service within the university community and the general public. Jack has been an emeritus professor since 2013, and has spent more than four decades as part of the English department. Congratulations to Jack for continuing his substantial contributions to our academic community!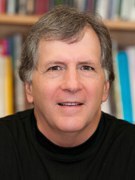 Aldon Nielsen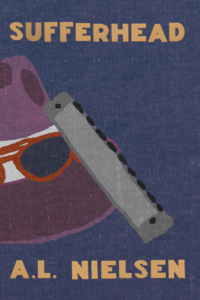 has published a new book of poetry, Sufferhead (Bottlecap Press). Inspired by the music of Fela Aníkúlápó Kuti, Nielsen's latest chapbook is shaped by and responds to the volatile socio-political conditions of the past two years, and "finds lyric hope in the midst of roiling forces unleashed by politics and pandemic." Congratulations, Aldon!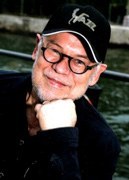 Richard Doyle, Edwin Erle Sparks Professor of English, has won the 2022 Excellence in Honors Teaching Award. This award is presented annually by the Schreyer Honors College to an honors faculty member who has been nominated by their students for "exceptional commitment to honors instruction." Congratulations, Richard, on this outstanding recognition!