Achievements by CALS Grad Student Award Winners
Justin Mellette has published Peculiar Whiteness: Racial Anxiety and Poor Whites in Southern Literature, 1900-1965 

Justin Mellette, Visiting Lecturer of English at Northeastern University and a former recipient of a CALS Travel Grant, has published Peculiar Whiteness: Racial Anxiety and Poor Whites in Southern Literature, 1900-1965 (University Press of Mississippi, 2021). Peculiar Whiteness engages key issues in contemporary critical race studies, whiteness studies, and Southern studies through discussions of authors including Charles Chesnutt, Thomas Dixon, Sutton Griggs, Erskine Caldwell, Lillian Smith, William Faulkner, and Flannery O'Connor. Congratulations to Justin!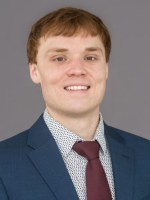 Robert Volpicelli, PSU Alum and Past CALS Fellow, Publishes First Book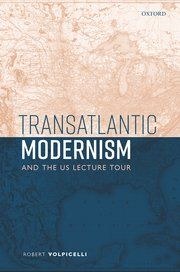 Robert Volpicelli, a PSU Alumnus and CALS Dissertation Fellow -- who now serves as Assistant Professor of English at Randolph-Macon College (VA) -- recently published his first book, Transatlantic Modernism and the US Lecture Tour, with Oxford University Press. Deriving from his dissertation project, Transatlantic Modernism is the first comprehensive study of modernist authors on the US lecture tour, a widespread phenomenon that accounted for many Americans' first encounter with international modernism. Attending to these encounters, the volume reroutes our understanding of modernism away from the magazines and other mass media that have so far characterized its circulation and toward the unique form of cultural distribution that coalesced around the tour. Congratulations, Robert!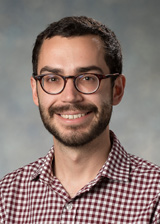 Akash Belsare has accepted a tenure-track job beginning in Fall 2022 at University of Illinois—Springfield, where he will serve as Assistant Professor of English. Akash earned his PhD at Penn State in 2021 and he completed his dissertation--Humanimal Narratives: Genre and Animality in Contemporary Ethnic Literatures--under the direction of Tina Chen while being supported by a CALS Dissertation Support Award. Congratulations to Akash, and to Tina, for this outstanding success on the job market!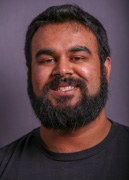 Leland Tabares has accepted a tenure-track position beginning in Fall 2022 at Colorado College, where he will serve as Assistant Professor of Race, Ethnicity, and Migration Studies. Leland earned his PhD in 2018 under the direction of Tina Chen. While completing his dissertation--now his first book project entitled Professionalizing Asian America: Race and Labor in the Twenty-First Century--Leland earned funding support from CALS in the form of a CALS Graduate Research/Training Award. Congratulations to Leland, and to Tina, for this job-market triumph!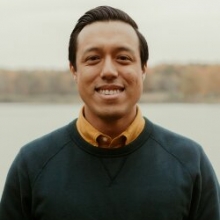 Nathaniel Windon, a former CALS Dissertation Fellow, has accepted a tenure-track position beginning in Fall 2022 at Xavier University, where he will serve as Assistant Professor of English (specializing in pre-1900 American literature). Nate earned his PhD in 2018 under the direction of Christopher Castiglia. In addition to serving as a CALS Dissertation Fellow, Nate was also awarded a CALS Graduate Research/Training Award to support  research for his dissertation, now his first book project, entitled Superannuation: The Making of Old Age in Nineteenth-Century America. Congratulations to Nate, and to Christopher, for this job-market success!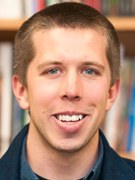 Liana Glew, former CALS Dissertation Fellow and CALS Graduate Research Assistant, has accepted the role of Prison Education Program Manager with the Penn State College of Education's Restorative Justice Initiative. The RJI eliminates barriers to educational access and civic engagement for those who are currently and formerly incarcerated; since its founding in 2015, the initiative has worked with and provided resources to over 200 incarcerated individuals. In her new role, Liana will work to recruit and train additional instructors as part of the RJI's Higher Education in Prison program. Congratulations, Liana, on your job-market success—an important reminder of the range of meaningful, impactful work one can do with an English doctorate!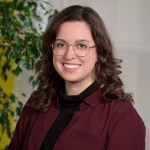 Achievements by Faculty and Grad Students
Chen Receives Distinguished Editor Award
Tina Chen has received the 2022 Distinguished Editor Award from the Council of Editors of Learned Journals (CELJ) for her work editing Verge: Studies in Global Asias. The selection committee praised Chen's foundational work in an emerging field, emphasizing that Chen has "helped develop a new field of Global Asias scholarship, created an infrastructure for the maintenance of that field, and developed a host of innovative frameworks for collaborative work and productive disagreement." The committee also noted Chen's work mentoring graduate students and collaborating with special-issue editors, and commended her for reminding us "what a great editor can do in fostering the intellectual environment in which new ideas can flourish."
Verge was previously named Best New Journal by the CELJ in 2016, and Chen was recently awarded a Henry Luce Foundation Grant for her directorship (alongside Charlotte Eubanks) of the related Global Asias Intiative.
Congratulations, Tina, on this remarkable achievement, one of many that recognizes your ongoing and important work in expanding the field of Global Asias studies!