Caramelo in the Classroom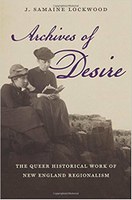 The Center for American Literary Studies kicked off our 2013 CALS/Centre County Reads Community Read of Sandra Cisneros's Caramelo on Thursday, March 14th with a pair of events surrounding the topic of ethnic American literature.
The first event, "Caramelo in the Classroom: Teaching Ethnic American Literature," featured Vanderbilt professor Lorraine Lopez, as well as Penn State faculty members Toni Jensen and Tina Chen, leading the audience through a discussion of the challenges and pleasures of using ethnic American literature in the classroom.
Jensen and Lopez both drew on their positions as writers to argue for the use of creative writing to help students focus on form and genre while responding to ethnic American literature--rather than focusing on flattening ideas of "authenticity" or of "knowing" another culture. Tina Chen discussed the ways in which Caramelo and other books like it challenge the tendency to read ethnic American literature as "auto-ethnography" by disrupting its own text; the book's footnotes, mentioned by the panel's other speakers as well, "puncture" the narrative and thus destabilize it, rather than reinforcing the narrator's authenticity and authority. The panel ended with a lively question and answer segment in which the panelists continued to discuss practical teaching strategies, as well as the pleasures of using these novels in the classroom.
Later that evening, Lorraine Lopez read several excerpts from her published creative writing. She read excerpts from her 2011 novel, The Realm of Hungry Spirits, noting the ways in which her scenes break some of the most tried and true rules of fiction writing (like never starting a scene by waking up a character). Throughout the evening, Lopez's fiction provided a noteworthy combination of humor, carefully wrought language, and fascinatingly drawn characters. Her final story of the night was a "ghost-story within a ghost-story within a ghost-story" from her 2009 collection of short stories, Homicide Survivors Picnic. Lopez went on to answer questions from the audience about her characters, craft, and the challenges of writing young adult fiction--a genre she argues is even more difficult to work in than traditional adult fiction.
Throughout the day, the ties to Sandra Cisneros's work were both overt--Lorraine Lopez's first book was awarded the inaugural Miguel Marmol Prize for fiction, selected by Cisneros herself--and more subtle--like Lopez, Cisneros writes in a variety of genres and for a variety of ages. The final question raised during Lopez's reading--the question of how reaching an adult audience differs from reaching a youth audience--provided a useful lens through which to consider both Caramelo and the community read companion book, Cisneros's The House on Mango Street, which is regularly taught in secondary school classrooms around the country, and thus helped to illuminate how ethnic American literature can be taught at all educational levels.
The day's events provided a great opening for the community read of Cisneros's novel, and we look forward to the rest of the spring's community read events. Find more information about our related CALS/CCR community read events here. A podcast of the "Caramelo in the Classroom" event will be available soon.
Event photos by CALS intern Shannon Brace.