Piecing It All Together: Exploring the Paths of Past and Present CALS Undergraduate Interns
2018-19 Undergraduate Intern Emily Morrison assesses the interpersonal and professional skills that she and others have developed and strengthened during each of their years with CALS.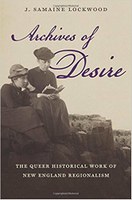 Within popular university rhetoric, the message sent to undergraduate students is clear: college is a time where students are tasked with finding available doors of opportunity, opening them, and delving into whatever's behind them. What can be unwieldy in these narratives is the recognition that each student, while gaining skills with each door they choose, enters that door with talents and interests already in tow. Few students in Penn State's College of the Liberal Arts understand this better than those who have chosen the door that is the Center for American Literary Studies Undergraduate Internship. From writing blog posts and recaps to creating posters and working with other Penn State and Centre County organizations, the CALS internship requires a combination of skills that most undergraduates would not be expected to employ in a typical internship setting. Each intern comes to the table with different professional backgrounds, and each brings a unique skill set while still leaving with something new.
Developing Professional Skills through the CALS Internship
Adison Godfrey (2016-2017), currently working on a dual-title master's degree in curriculum and instruction and comparative and international education at Penn State, was interested in the diverse career choices of past interns. Adison suggests this variety "speaks to the skill sets developed through liberal arts degrees." Adison, who is also the Radio News Graduate Assistant at WPSU, works with current CALS interns in that capacity to produce their book reviews for Centre County Reads, an annual community reading event co-organized by CALS and the Centre County library system. Hannah Burks (2013-2014), who currently works as a freelance content marketing strategist and copywriter in Philadelphia, described the CALS internship as her first experience with event coordination and marketing, skills she's carried into her professional life working with a variety of different companies and clients. "My CALS internship was totally unique from the rest of my Penn State experience," Hannah relates. "CALS made me a lot more creative when thinking about my career goals."  Diana Allen (2014-2015), who serves as the Digital Media Specialist at the National Constitution Center in Philadelphia and shares the museum's mission and award-winning exhibits with the wider public, also credits her work with CALS and WPSU for providing her with a range of necessary skills. "Interning with WPSU and CALS sharpened my research and writing skills, and helped me start to reformulate my path forward post graduation," Allen says.
While the internship allows undergraduates to develop skills that they carry with them to positions outside of Penn State after graduating, one past intern has been able to bring that skill set to various positions working within the university. Shannon Brace (2012-2013) recalls that the CALS internship allowed her to hone her interests in programming and event planning "outside of student clubs" in the context of a center that she had not known about previously. Since graduation, Shannon has worked in several positions at Penn State and is currently Assistant to the Department Head of Political Science. First as an undergrad intern at CALS and now as an administrative assistant, Shannon has appreciated discovering multiple forms of community while expanding her horizons working within a single college at the university.
Other past CALS interns, too, stress how crucial it was to their professional development to be able to work with new organizations and communities in the context of their responsibilities. For example, Phil Chwistek (2017-2018), graduating in May with a dual major in English and Information Sciences and Technology, was introduced to an entirely different form of academic work as the first undergraduate to serve on the annual CALS Spring Symposium organizing committee. Having worked alongside six graduate students, Phil remembered that participating on the spring symposium organizing committee gave him a new perspective on the ways in which members of his own field could benefit from cross-disciplinary communication. Since the sharing of research and data is integral to the tech industry, this is a sentiment Phil will bring with him to San Francisco where he will pursue an advanced degree in Integrated Systems from Carnegie Mellon University's Silicon Valley campus.
Centre County Reads: The Hallmark of the CALS Experience
Among past CALS undergraduate interns, one event in particular stands out among the rest: Centre County Reads (CCR), for which the undergraduate intern shoulders a great deal of responsibility in representing CALS. While most interns enjoy working with members of the English department and other Penn State organizations, this series of events allows them to expand the sphere of their professional contacts, as planning for CCR requires extensive coordination with many institutions and organizations across Centre County. As I think about my own CALS experience, CCR is definitely the hallmark of the internship. Since the fall, I've attended planning meetings, written a book review for the Centre Daily Times and recorded one for WPSU's "BookMark" series (with the assistance of past intern Adison Godfrey), and written a story to wrap the two-months-long series of events, which this year focused on Vulture: The Private Life of an Unloved Bird by Penn State alumna Katie Fallon. After months of working with Katie's book, I realized while sharing dinner conversation with her and the other CCR organizers that our experiences were closer than I had originally known. Katie and I share a hometown region in Northeastern Pennsylvania, and so we were able to chat about our favorite pizza places and coal-region colloquialisms. Ultimately, my work with CCR as the CALS intern has helped me to communicate better both in writing and in person, whether with the chosen author or the larger Centre County community, allowing me to make memorable connections with those outside of the university along the way.
For Shannon Brace, working with CCR was likewise the most memorable of her efforts with CALS. Like other interns, Shannon credits CCR with allowing her to work on her interpersonal skills and to learn how event planning unfolds in the "real world." During the internship, she came to appreciate how vital teamwork and coordination are to hosting an event series like CCR successfully. Phil Chwistek, who described a knitting event he attended for Centre County Reads, stressed that he has fond memories of meeting people he never would have otherwise by knitting alongside community members at the Bellefonte Historical Museum. Networking skills honed while participating in CCR and other events have proven invaluable to Adison, Hannah, Shannon, Phil, and me, as well as other past CALS interns including Bailey Young (2016-2017), who is a Managing Editor with the academic publisher Taylor & Francis. Bailey credits CALS with providing her skills training that she draws on each and every day as she attends industry conferences and events and communicates with clients including editors, scholars, and professional societies. A "productive [work] environment" and "personal connections" are qualities Bailey especially appreciated while working as a CALS intern and ones she actively seeks to cultivate in her managerial role with Taylor & Francis.
Advice for Future Interns
As I approach the close of both my collegiate and CALS experiences, I've been pondering the advice that previous CALS interns gave me and what I might offer to future interns. For Diana Allen, the on-the-job training she received while an intern at CALS helped her realize her professional calling. "CALS showed me that I could hone my writing, research, and marketing skills in an education focused environment. It's a large part of the reason that I ended up in the museum sector." She advises future CALS interns not to get "boxed in", suggesting that "a few of the projects I completed at CALS didn't seem as directly applicable to my career aspirations at the time but they ultimately helped me discover new interests that have brought me to where I am now." All of the past CALS interns can relate to Diana's advice: for Adison Godfrey and Hannah Burks, working with CALS proved communication skills are beneficial in a wide range of careers including teaching, media, and marketing; for Phil Chwistek, participating in community outreach as a CALS intern gave him a fresh perspective on the field of Information Sciences and Technology; and for Shannon Brace and Bailey Young, their CALS intern experiences focused on developing teamwork and leadership skills while planning events involving multiple organizations, skills that they call upon in their day-to-day professional lives. As a CALS intern, I myself have become a better relator and verbal communicator, and I will be able to take these skills with me upon graduating in May to my new position in the Development and Alumni Relations Office for Penn State's College of Earth and Mineral Sciences. CALS has taught me and has taught each of us, I think, that any kind of learning is positive, and that we should never leave any door completely shut.
Emily Morrison is the 2018-19 CALS Undergraduate Intern. She wishes to thank past interns Shannon Brace, Hannah Burks, Diana Allen, Adison Godfrey, Bailey Young, and Phil Chwistek for taking the time to provide such thoughtful answers to her questions.