Recent Graduate Student Achievements
Rob Nguyen has received the David G. Hartwell Emerging Scholar Award given by the International Association for the Fantastic in the Arts. The Award honors "an outstanding student paper" presented at the Association's annual conference. Rob's paper, "Cybernetics and Ancillary Justice: Embodiment, Crisis and Resistance," treats Ann Leckie's space opera Ancillary Justice and was originally written in Tina Chen's 2020 Speculative Fictions seminar. Congratulations, Rob!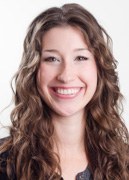 Megan Poole, winner of a 2017-2018 CALS Travel Grant to support her research, has accepted a tenure track position beginning in Fall 2020 in the English department at the University of Louisville. In February 2020, Megan successfully defended her dissertation, Technical Beauty: Rhetorics and Aesthetics of Science, directed by Dr. Debra Hawhee.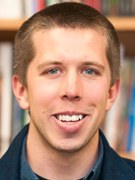 Nathaniel Windon, a past CALS Dissertation Fellow and a recipient of a CALS Graduate Award for Research or Training Seminars, has been awarded a year-long fellowship from the National Endowment for the Humanities. Nathaniel, who defended his dissertation, "Gilded Old Age: Superannuation and the Making of Old Age in Nineteenth-Century America" (Dr. Christopher Castiglia, director) in December 2018, will be in residence at the Library Company of Philadelphia during 2019-20.
Patrick Allen, former recipient of the 2018 CALS Summer Graduate Fellowship, has accepted a tenure-track job beginning in Fall 2020 as Assistant Professor of English at Culver-Stockton College. His summer research on early Black women physicians' printed critical medical humanism resulted in an article titled "'We must attack the system': The Print Practice of Black 'Doctresses'" published by Arizona Quarterly.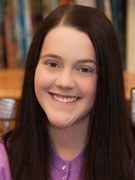 Laura Vrana, Assistant Professor of English at the University of South Alabama, has published The Collected Poems of Lorenzo Thomas (Wesleyan UP), which she co-edited with Aldon Nielsen, the George and Barbara Kelly Professor of American Literature. Lorenzo Thomas (1944-2005) was the youngest member of the Society of Umbra, predecessor of the Black Arts Movement. The Collected Poems of Lorenzo Thomas is the first volume to encompass his entire writing life. In a career that spanned decades, Thomas constantly experimented with form and subject, while still writing poetry deeply rooted in the traditions of African American aesthetics. Congratulations to Laura and Aldon!

Leland Tabares, winner of a CALS Award for a Research or Training Seminar, has been named the 2019-2020 Postdoctoral Fellow in Contemporary American Literature at Washington University in St. Louis. Leland's research and teaching interests center on literature, labor, and racialization in twentieth- and twenty-first-century American culture, and he recently defended his dissertation under the direction of Tina Chen. Entitled _Professionalizing Asian America: Race & Labor in the Twenty-First Century_, the project traces how Asian Americans' increasing representation in a diverse range of contemporary industry professions enculturate new conceptions of race, ethnicity, gender, sexuality, and belonging. Well done, Leland!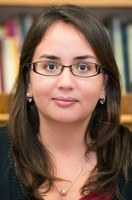 Sarah Adams, winner of a 2016 CALS Award for a Research or Training Seminar, has accepted a position as the Writing Program Administrator and Summer Bridge Program Coordinator Berea College (KY). Sarah recently defended her dissertation, entitled _Learning to Listen: A History of Listening Pedagogies and Practices in Music and Rhetoric_, which was directed by Debbie Hawhee.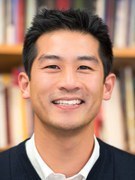 Derek Lee, a former CALS Graduate Research Assistant, has been awarded the Marion L. Brittain Postdoctoral Fellowship at the Georgia Institute of Technology. His recently defended dissertation, Parascientific Revolutions, examines the paranormal mind and traces how unorthodox theories of consciousness have evolved from occult modernism into contemporary speculative fiction, Asian American ghost narratives, and other genres by analyzing a variety of traditional and untraditional scientific discourses. Congratulations, Derek!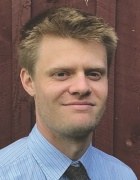 Jason Maxwell, 2013 CALS Summer Dissertation Fellow, has a new book, The Two Cultures of English: Literature, Composition, and the Moment of Rhetoric, out now from Fordham University Press. Jason will also transition onto the tenure track beginning fall 2019, serving as Assistant Professor of English at the University at Buffalo. Jason credits his time spent as a CALS Fellow as an important moment in his professional maturation at Penn State: "The CALS award gave me the space and time to develop the material in my dissertation in a way that wouldn't have otherwise been possible. The award supported me at a crucial moment in my professional development as a scholar, and its effects can still be felt many years later."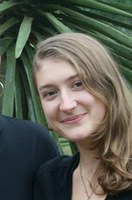 Aaren Pastor has received a Hemingway Research Grant from the John F. Kennedy Presidential Library and Museum for Summer 2019. Aaren will travel to Boston to work with the manuscript for Hemingway's posthumously published The Garden of Eden. Her project, which originated in Sandra Spanier's Fall 2017 Hemingway & Boyle graduate seminar, and continued during the 2018 International Hemingway Conference, focuses on gender performativity and gender masquerade in The Garden of Eden.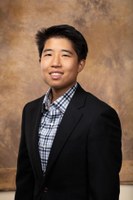 Jo Hsu, winner of the grand prize for the 2015 CALS writing contest, has accepted an Assistant Professor position at the University of Arkansas. Their research interests concern the use of personal narratives for different political and institutional motives, particularly in the context of diversity and multiculturalism. Jo also holds an M.F.A. in creative writing (fiction) from Penn State.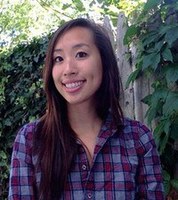 Michelle Huang, former CALS Graduate Research Assistant, has accepted a position as Assistant Professor of English and Asian American Studies at Northwestern University, beginning in Fall 2017. She completed her dissertation, entitled "Molecular Aesthetics: Race, Form, and Matter in Contemporary Asian American Literature," in spring 2017.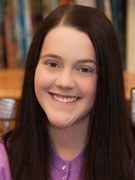 Laura Vrana has accepted a Post-Doctoral Fellowship in African American Literature for 2017-2018 at Rutgers University. Laura recently defended her dissertation on black women's poetry and the politics of publication, literary prizes/awards, and academic institutions entitled "Writing Transgressions: Publication Contexts and the Politics of Recognition in Contemporary Black Women's Poetry."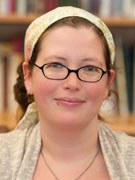 Sarah Salter has accepted a position as Assistant Professor of 19th Century Literature at the Texas A&M University, Corpus Christi, where she served as a Visiting Assistant Professor for the 2016-2017 academic year. Salter completed her dissertation, entitled "Patterns of Recognition and Imagination from Italy and the United States" in 2014.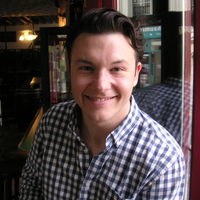 Michael New, recipient of a CALS Graduate Award for a Research or Training Seminar, recently completed his dissertation on jazz and African American poetry under the direction of Aldon Neilsen. Dr. New was a lecturer in English and American Studies at Keene University, but in fall 2016, he began a tenure-track assistant professorship at St. Anselm College in Manchester, NH, where he will teach in the areas of African American literature, poetry, and cultural studies.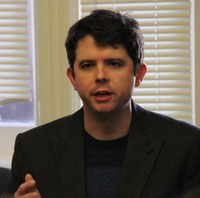 Micah Donahue, winner of a CALS Graduate Award for a Research or Training Seminar, defended his dissertation, "The Whirlpool and the Mountain: Scenes of Cannibalistic Worlding in American Literature" (Sean Goudie and Thomas Beebee, Co-Directors), in summer 2015. In Fall 2016, Donohue began a tenure-track assistant professorship at Eastern New Mexico University where his teaching duties will focus on Latin@ literature, film, and Western regional literatures

Robert Birdwell, winner of a CALS Summer Graduate Fellowship, completed his dissertation entitled "The Radical Novel: Utopian and Scientific. A Study of Genre and Recognition," and began a post-doctoral fellowship at Michigan State University in fall 2016.