Recent Faculty Activity and Awards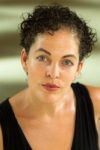 Past Penn State Laureate and current Edwin Erle Sparks Professor of English Shara McCallum has been named a 2023 fellow in poetry by the John Simon Guggenheim Memorial Foundation. The Guggenheim fellowship recognizes the stellar work of individuals across a range of disciplines who show "exceptional promise." Congratulations, Shara, on this acknowledgment of your work on a national scale!

Associate Professor of English Kevin Bell has won a 2023 George W. Atherton Award for Excellence in Teaching from Penn State. This award recognizes teaching excellence at the undergraduate level, and is one of the university's highest teaching honors. Additionally, he was awarded the College of the Liberal Arts Outstanding Teaching Award for Tenure Line Faculty. Congratulations, Kevin, on these well-deserved recognitions!

Director of Creative Writing at Penn State Julia Spicher Kasdorf has published her fourth collection of poetry, As Is, with University of Pittsburgh Press. The poems tackle matters both personal and political to, in the publisher's words, "present the world as it is." Advance praise for the collection lauds Kasdorf's "generous, searching vision" and dubs her "an exemplary poet of witness."
Congratulations, Julia, on this latest accomplishment!

Tina Chen has received the 2022 Distinguished Editor Award from the Council of Editors of Learned Journals (CELJ) for her work editing Verge: Studies in Global Asias. The selection committee praised Chen's foundational work in an emerging field, emphasizing that Chen has "helped develop a new field of Global Asias scholarship, created an infrastructure for the maintenance of that field, and developed a host of innovative frameworks for collaborative work and productive disagreement." The committee also noted Chen's work mentoring graduate students and collaborating with special-issue editors, and commended her for reminding us "what a great editor can do in fostering the intellectual environment in which new ideas can flourish."
Verge was previously named Best New Journal by the CELJ in 2016, and Chen was recently awarded a Henry Luce Foundation Grant for her directorship (alongside Charlotte Eubanks) of the related Global Asias Intiative.
Congratulations, Tina, on this remarkable achievement, one of many that recognizes your ongoing and important work in expanding the field of Global Asias studies!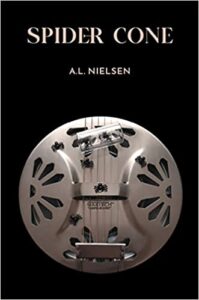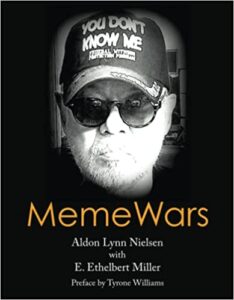 Aldon Nielsen has recently published two new books: a series of interviews Nielsen gave to the poet E. Ethelbert Miller entitled MemeWars, and the poetry collection Spider Cone. Described in its preface as "an interview-cum-memoir," MemeWars compiles a months-long email correspondence between Ethelbert and Nielsen, the goal of which was, in Ethelbert's words, "to explore the 'making of a critic.'" Meanwhile, Spider Cone has been praised by the poet Geoffrey Jacques as "quirky and witty," exhibiting "a range of cultural, musical, and social reference...that is often astonishing." Congratulations, Aldon, on both these publications!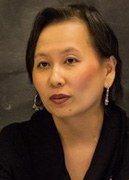 Penn State's Global Asias Initiative, directed by Associate Professor of English and Asian American Studies Tina Chen, has been awarded a $120,000 grant by the Henry Luce Foundation. Grants are awarded to ideas and projects that align with the Foundation's mission to "put knowledge in the hands of those who will use it to build a more just, equitable, and compassionate society." The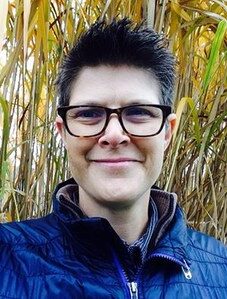 Global Asias Initiative will use this grant to support outreach, development, and open-access initiatives for its Method|Architecture|Praxis (MAP) book series, co-edited by Chen and Professor of Comparative Literature, Japanese, and Asian Studies Charlotte Eubanks and published by University of Hawai'i Press.
Congratulations to Tina, Charlotte, and the Global Asias Initiative for this recognition of your innovative and important work!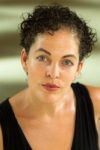 2021-2022 Penn State Laureate and Edwin Erle Sparks Professor of English Shara McCallum has won the 2022 Hurston/Wright Legacy Award in Poetry for her most recent collection, No Ruined Stone. Named for celebrated African-American writers Zora Neale Hurston and Richard Wright, the Hurston/Wright Foundation is a national organization of Black writers; its annual Legacy awards recognize exceptional poetry, fiction, and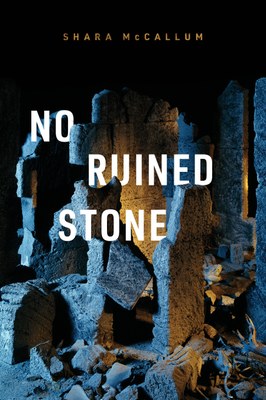 nonfiction by Black writers from the U.S. and beyond. This year's judges praised No Ruined Stone as a "carefully researched, historical, and haunting book," and a "beautiful and deeply imaginative work" that "proves poetry's power to strike at the heart of complacency for all the talk and talk and talk of equality, freedom, and the rights of women."
Congratulations, Shara, on this award and the continued success of No Ruined Stone!

Gabrielle Foreman, Paterno Family Professor of American Literature and Professor of African American Studies and History, has been selected as a 2022 fellow by the John D. and Catherine T. MacArthur Foundation. Popularly known as the "genius grant," the MacArthur fellowship is awarded to "extraordinarily talented and creative individuals as an investment in their potential." Foreman was commended by the MacArthur Foundation for her "catalyzing inquiry into historic nineteenth-century collective Black organizing efforts," which includes her work as founding director of the Colored Conventions Project and co-founding director of Penn State's own Center for Black Digital Research. The Foundation also cited Foreman's commitment to bringing artists and academics into direct conversation and collaboration with diverse publics.
Congratulations to Gabrielle on this truly remarkable accomplishment, which recognizes her innovative and vital work in Black digital humanities!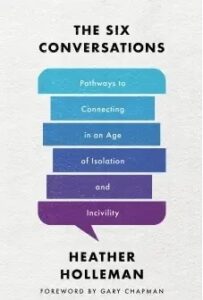 Heather Holleman, Associate Teaching Professor in English and the Schreyer Honors College, has published a new book on building and maintaining community in modern society. The Six Conversations: Pathways to Connecting in an Age of Isolation and Incivility offers practical, research-based advice on navigating interpersonal relationships and fostering connection through more effective communication. In its first week of release, the book reached #1 on the Amazon bestseller list in the "Ethics in Christian Theology" category; it has also earned positive notice in Publisher's Weekly, which praised the book as "an accessible 'conversation tool kit' for creating deeper connections."
Congratulations to Heather on this runaway success!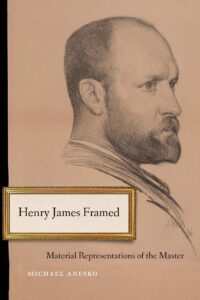 Michael Anesko, Professor of English and American Studies, has published a new book on renowned late nineteenth- and early twentieth-century author Henry James. Henry James Framed: Material Representations of the Master considers the 24 portraits for which he sat throughout his life as an entry-point to better understanding James as both artist and artistic subject. The book has received advance praise from fellow James scholars like Philip Horne of University College London, who calls Anesko's work "a delightful, stimulating picture of this great novelist who was also an inveterate critic of art." Congratulations to Michael on the publication of this book, with its unique approach to better understanding one of the most influential English-language writers of the modern era!
Additionally, Anesko's work editing The Complete Letters of Henry James has been recognized by the MLA, which recently awarded him its Seal of Approval from the Committee on Scholarly Editions. Congratulations on this acknowledgement, Michael!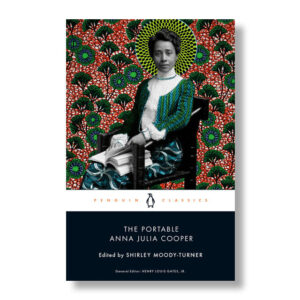 Shirley Moody-Turner, Associate Professor of English and African American Studies and co-director of Penn State's Center for Black Digital Research, has edited a new collection of public and private writings by Anna Julia Cooper, a central figure in 19th- and 20th-century Black intellectual life and politics. Moody-Turner's The Portable Anna Julia Cooper is part of the Penguin Classics series of African American works (edited by Henry Louis Gates, Jr.) and has received positive notice from The New York Times, which named it one of "6 Paperbacks to Read This Week."
Congratulations to Shirley for this well-deserved recognition, which acknowledges her important work bringing renewed attention to Cooper's life and legacy!

Richard Doyle, Edwin Erle Sparks Professor of English, has won the 2022 Excellence in Honors Teaching Award. This award is presented annually by the Schreyer Honors College to an honors faculty member who has been nominated by their students for "exceptional commitment to honors instruction." Congratulations, Richard, on this outstanding recognition!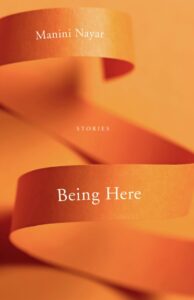 Manini Samarth, Associate Teaching Professor of English and Women's, Gender, and Sexuality Studies, has published Being Here out of the University Press of Kentucky. Samarth's collection was chosen in 2020 as the prose entry to be published in the press's New Poetry & Prose Series, which every year "seeks manuscripts of contemporary poetry and fiction that exhibit a profound attention to language, strong imagination, formal inventiveness, and awareness of one's literary roots." Being Here features eleven stories focusing on immigrant women's experiences "making their way in the world as mothers, as wives, as outliers, and as rebels." Reviewing the volume in the New York Times, Samantha Hunt observes that it "ends up reading like a generational novel, with twisting strands of DNA" revolving around the recurring character Nina, whose story of "Broken hearts must be told in broken ways." And yet, as Hunt writes, it is through this fragmentation that the collection "reveals the invisible details that unite us." Congratulations, Manini!

Aldon Nielsen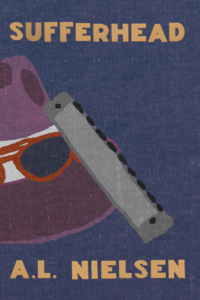 has published a new book of poetry, Sufferhead (Bottlecap Press). Inspired by the music of Fela Aníkúlápó Kuti, Nielsen's latest chapbook is shaped by and responds to the volatile socio-political conditions of the past two years, and "finds lyric hope in the midst of roiling forces unleashed by politics and pandemic." Congratulations, Aldon!

Jack Selzer, Paterno Family Liberal Arts Professor Emeritus of Literature, has won the 2022 Emeritus Distinction Award given by the College of the Liberal Arts. This award recognizes an emeritus faculty member who demonstrates excellent work in every dimension of the profession, from research and teaching, to service within the university community and the general public. Jack has been an emeritus professor since 2013, and has spent more than four decades as part of the English department. Congratulations to Jack for continuing his substantial contributions to our academic community!
Shirley Moody-Turner, Associate Professor of English and African American Studies, has won the 2022 Stephanie J. Pavouček Shields Faculty Award. Sponsored by the College of the Liberal Arts, this award recognizes tenured faculty members who engage in "professionally oriented service and mentoring on behalf of women at the university." She is the fourth CALS-affiliated faculty member to win this award since 2015. Congratulations to Shirley for achieving this college-wide distinction!

Tina Chen receives 2021 award honoring her indefatigable mentorship from AAAS.
Congratulations to Tina Chen, Associate Professor of English and Asian American Studies and Founding Editor of 
Verge: Studies in Global Asias
, for winning the 
2021 Excellence in Mentorship Award
 from the 
Association for Asian American Studies
. This award recognizes Tina's impacts via "one-on-one engagement, graduate seminar facilitation, and designated mentoring programs," as well as her ability to "navigate multiple higher education terrains via a discernible and impressive transinstitutional praxis." Well done, Tina!

The Association of Departments of English (ADE) named Michael Bérubé the recipient of the thirtieth annual Francis Andrew March Award, which each year seeks to highlight "as an ideal the scholar and teacher who accepts responsibility for strengthening the life and work of departments, the field, and the English studies community considered as a whole." In awarding Michael, the ADE recognizes his field-defining scholarship in the creation of disability studies as a humanities discipline and his service to the profession both at Penn State University, as chair of the Faculty Senate (2018-19), and beyond, in his tenure as MLA President (2012-13) and as a leading public voice supporting academic freedom. The ADE specifically cites Michael's staunch support, in these and other various roles, of contingent faculty members and students and faculty members with disability. Congratulations to Michael for such a momentous recognition!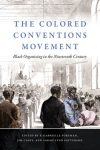 Gabrielle Foreman, Jim Casey, and Sarah Patterson's edited collection is now out from the University of North Carolina Press.
The Colored Conventions Movement: Black Organizing in the Nineteenth Century is the first volume of essays to focus on the Colored Conventions movement, the nineteenth century's longest campaign for Black civil rights. Well before the founding of the NAACP and other twentieth-century pillars of the civil rights movement, tens of thousands of Black leaders organized state and national conventions across North America. Over seven decades, they advocated for social justice and against slavery, protesting state-sanctioned and mob violence while demanding voting, legal, labor, and educational rights. While Black-led activism in this era is often overshadowed by the attention paid to the abolition movement, this collection centers Black activist networks, influence, and institution building. Collectively, these essays highlight the vital role of the Colored Conventions in the lives of thousands of early organizers, including many of the most famous writers, ministers, politicians, and entrepreneurs in the long history of Black activism.
The volume was included on Ms. Magazine's anticipated books of March 2021 list.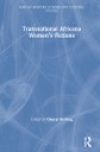 Cheryl Sterling's edited volume, Transnational Africana Women's Fiction, was published by Routledge in September 2021. Featuring contributions on writers and filmmakers across the African and African diaspora world, this collection explores how "the transnational sphere can serve to highlight voices at the margins of gender and race hierarchies." The totality of work included in this volume focuses on Africana women as "the centers of their own knowledge production and agency," accomplishing in turn an update to the "canon on women in the African and African Diaspora literary sphere" that adds "substantive nuance to diasporic subjectivity." Congratulations to Cheryl for bringing together this significant volume!

Sandra Spanier and Verna Kale were involved in advising award-winning filmmakers Ken Burns, Lynn Novick, and Sarah Botstein for the documentary "Hemingway," which premiered on PBS in April 2021. Congratulations to the Hemingway Letters Project for continuing to garner much media interest!

Keith Gilyard has published a new book of poetry, Impressions: New and Selected Poems (Third World Press). This collection finds its linguistic and ethical core in the "application of 'chord inversions' in the use of serving the urgent needs of Black lives." In delighting readers with "dances with words, ideas, real life, practical clarifications, and humor," Dr. Gilyard's poetry also "challenges his readers to act."

Aldon Nielsen's poetry has been published in a new collected volume, Back Pages: Selected Poems of A. L. Nielsen (BlazeVOX). Edited by Jean Philippe-Marcoux, Back Pages includes poems from Dr. Nielsen's previous nine poetry collections, a body of work spanning across four decades. Together, reviews Beth Joselow, these poems comprise an "Artful, musical, and deceptively gentle" collection with "an uncompromising moral purpose."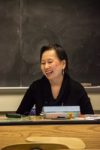 Tina Chen has been awarded the 2021 Excellence in Mentorship Award from the Association for Asian American Studies (AAAS). This award recognizes her indefatigable mentorship of graduate students, tenure-line faculty, and non-tenure line faculty at Penn State and beyond (AAAS and Verge: Studies in Global Asias).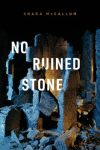 Shara's latest collection of poetry, No Ruined Stone, was published by Alice James Books in August 2021.
As the 2021-22 Penn State Laureate, Liberal Arts Professor of English Shara McCallum has been busy fulfilling the position's purpose "to bring greater visibility to the arts, humanities, the honoree's work, and the University." Shara's Laureate year was celebrated by English students and faculty on September 13th in a virtual launch webinar, a year that will feature McCallum in regular events around the Commonwealth. One such event is a weekly radio program on WPSU hosted by Shara. Running from September 2021 through June 2022, "Poetry Moment" will highlight the work of contemporary Pennsylvania poets by featuring one poem from a select author each week.
But that's not all! Shara's most recent book of poetry, No Ruined Stone, is out now from Alice James Books. Through dramatic and lyric modes, the collection imagines a counterfactual historical moment in which the Scottish poet Robert Burns follows through on a plan to migrate to Jamaica and work as an assistant overseer on a slave plantation. Rooted in the voices that emerge from this speculative rewriting, No Ruined Stone wrestles with colonialism, Romanticism, and the burdens of inheritance. For more on the book's conception and themes, check out Shara's reflection in the New England Review.
Congratulations, Shara, on these wonderful accomplishments!

The Hemingway Letters Project received its largest grant to date from the National Endowment for the Humanities (NEH), which will support the Project's work over the next three years. This latest grant comes as part of the NEH's "A More Perfect Union" Initiative, which endeavors to assist projects that help commemorate the upcoming 250th anniversary of the Declaration of Independence. The grant will fund work on volumes six through eight of Hemingway's letters, which continues apace under the direction of Sandra Spanier and her dedicated team. Congratulations to the Hemingway Letters Project for its ongoing work on one of American literary history's most influential icons, and for the continued recognition of its efforts in pursuing that work!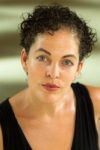 Shara McCallum's essay, "Through a Glass, Darkly," published in the Autumn 2020 issue of The Southern Review, has won the annual Oran Robert Perry Burke Award. The essay is about racial identity, passing, and a father's death and is the titular essay from a collection in progress that explores race, migration, memory, and loss. A link to an interview where she discusses the essay can be found here. Congratulations, Shara!

Jonathan Eburne has won the prestigious James Russell Lowell Prize from the Modern Language Association for his monograph Outsider Theory: Intellectual Histories of Unorthodox Ideas, published in 2018 by the University of Minnesota Press.  Outsider Theory traces the history of "bad" ideas as a way of helping make sense of our present moment.  The prize committee's citation lauds Outsider Theory as "an original and extremely erudite book with a fresh perspective on a wide range of movements, texts, and ideas that fall outside traditional investigations of intellectual histories."  A link to the MLA's press release announcing the prize can be found here.  Congratulations, Jonathan!

Lisa McGunigal, a 2016-17 CALS Travel Grant award winner, has an article published in the Fall 2019 issue of American Literary Realism. "From Salonnière to Author: Clover Adams's Salon and Henry Adams's Democracy as Salon Realism" is based on research she conducted during her CALS-funded visit to the Massachusetts Historical Society. Lisa has also been awarded two more honors: she received a Quarry Farm Fellowship from the Center for Mark Twain Studies to live and write in Mark Twain's original summer home in Elmira, NY as she conducts research at the Mark Twain Archive at Elmira College, and she received a Wallis Annenberg Research Grant from the University of Southern California's Special Collections.

In A Desire Called America: Biopolitics, Utopia, and the Literary Commons, Christian P. Haines confronts a troubling paradox: Some of the most provocative political projects in the United States are remarkably invested in American exceptionalism. Through Walt Whitman, Emily Dickinson, William S. Burroughs, and Thomas Pynchon, Haines brings to light a radically different version of the American dream—one in which political subjects value an organization of social life that includes democratic self-governance, egalitarian cooperation, and communal property.  A Desire Called America brings utopian studies and the critical discourse of biopolitics to bear upon each other, suggesting that utopia might be less another place than our best hope for confronting authoritarianism, neoliberalism, and a resurgent exclusionary nationalism.  Congratulations, Christian!